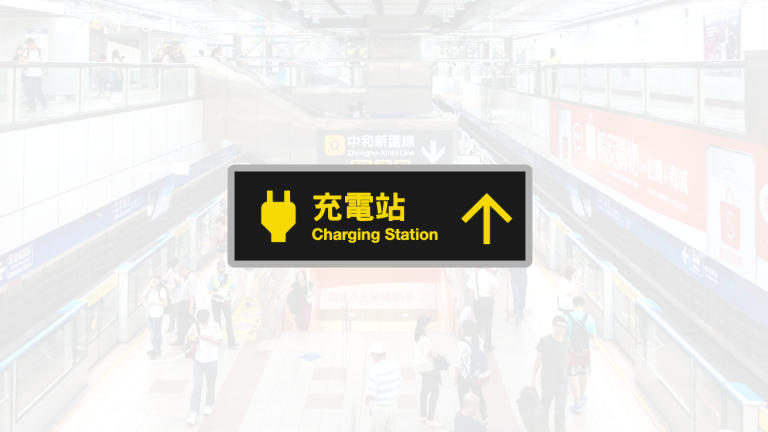 Case study for charging station in Taipei MRT system
The Challenges
Anthropometric in Public Space
Introduction

Now, all stations in the Taipei MRT system have installed the power charging station.
Our goal is to:
Find how people using these charging stations;
Test whether the design is in line with the user's usage habits,
and how to play a role in the public space of the MRT station;
Barrier-friendly.
My Role & Methods
User-centred Design
Still-photo survey

These charging stations can deliver power by USB-port to passager's digital gears and provide space to relax/using in-station Wi-Fi.

We took some photos while people utilizing the charging station, survey user's usage habits, and charging station's problems: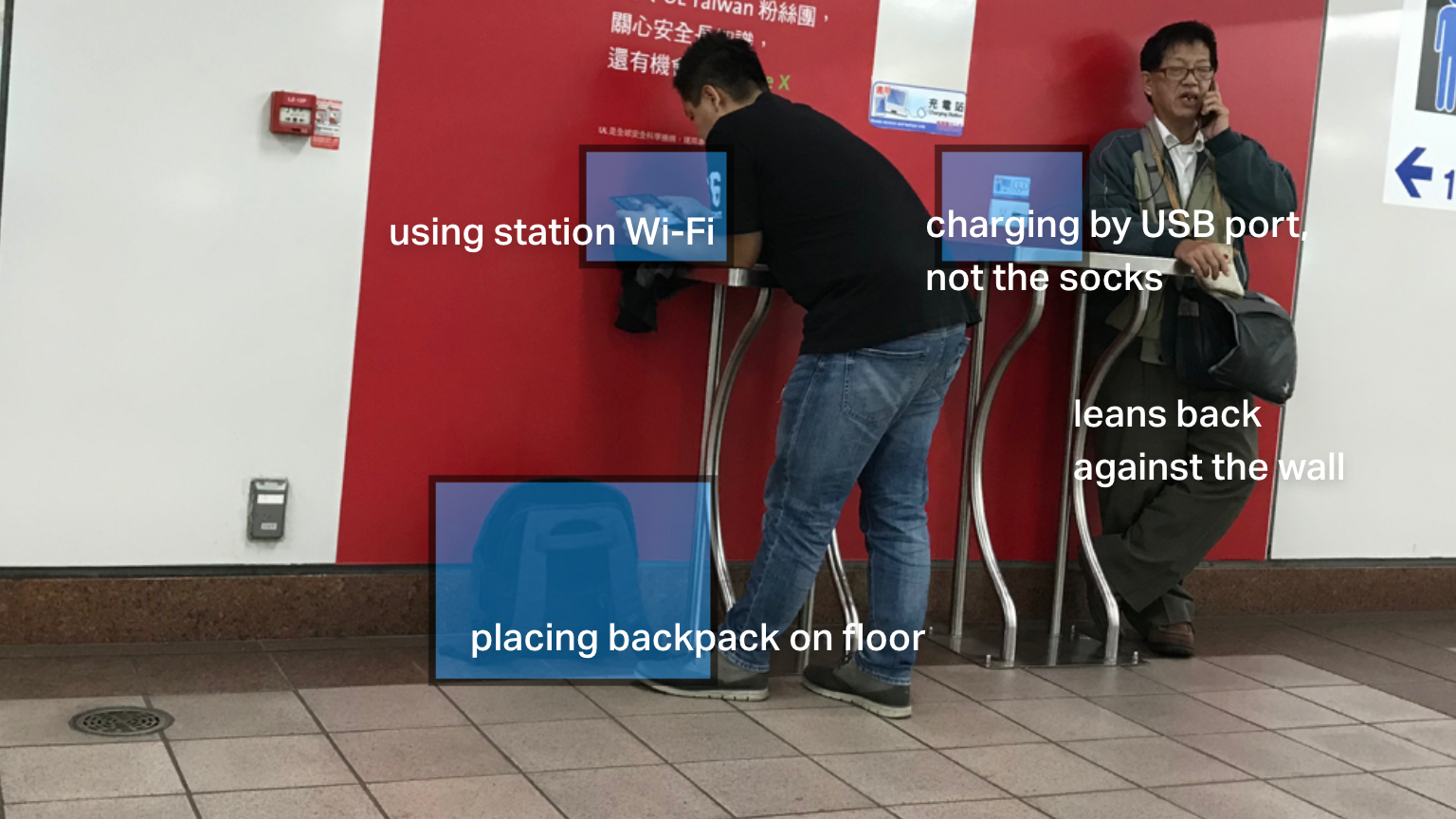 How people using the charging station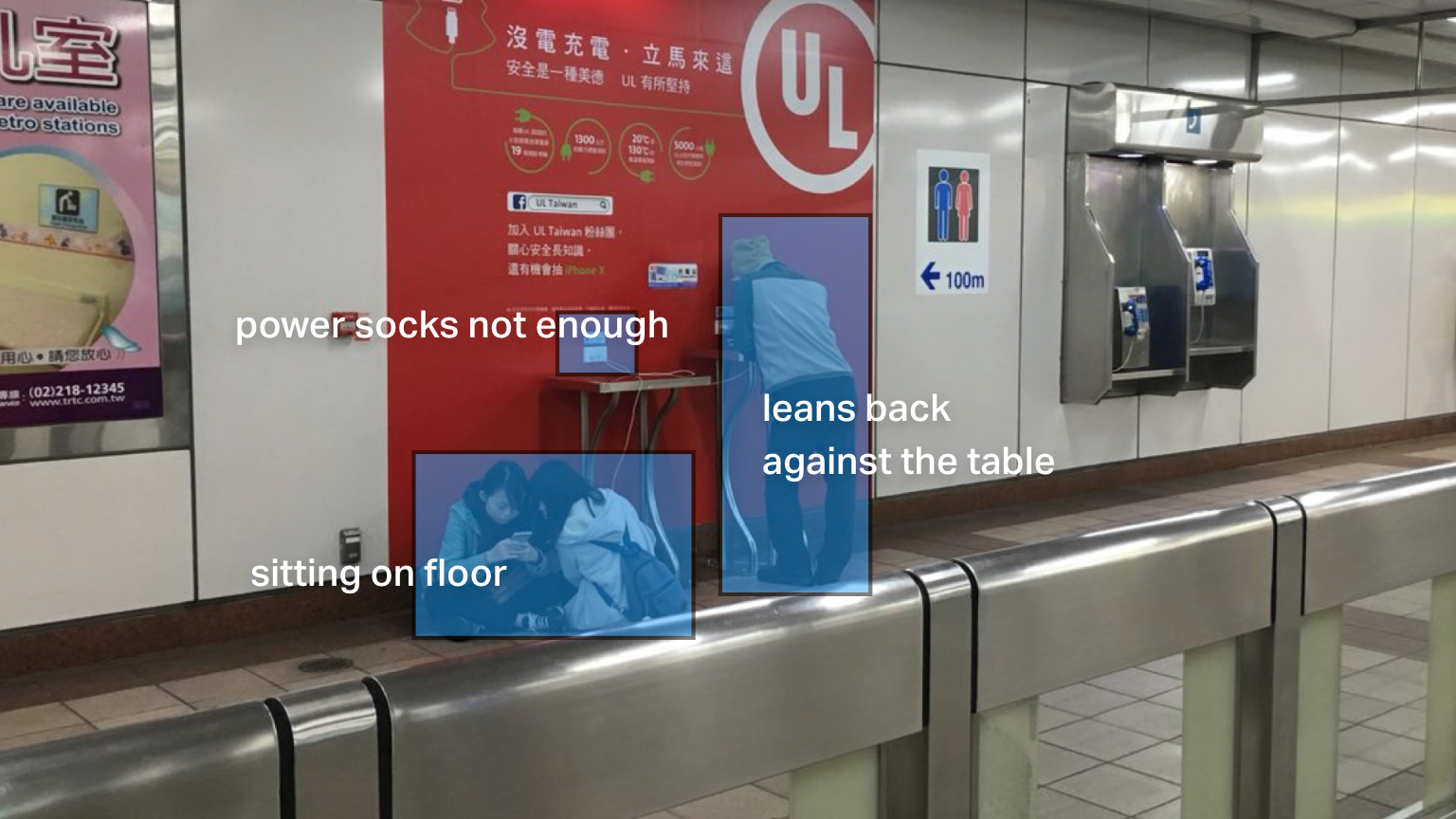 Issues showing
anthropometric analysis

We were using Institute of Labor, MOL (Taiwan) 's data for anthropometric analysis.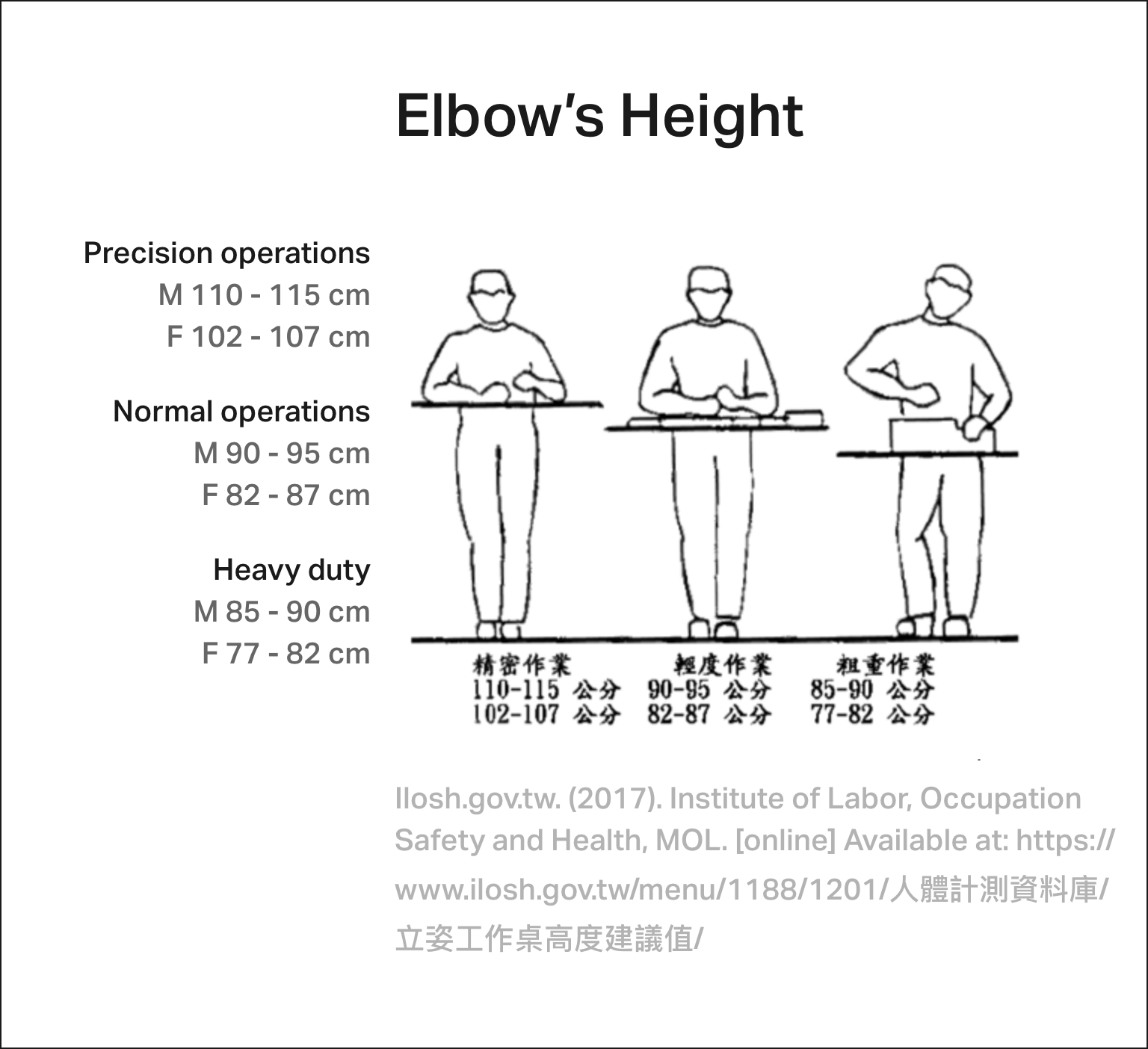 We considered "precision operations" can comprise the situation when people using the charging station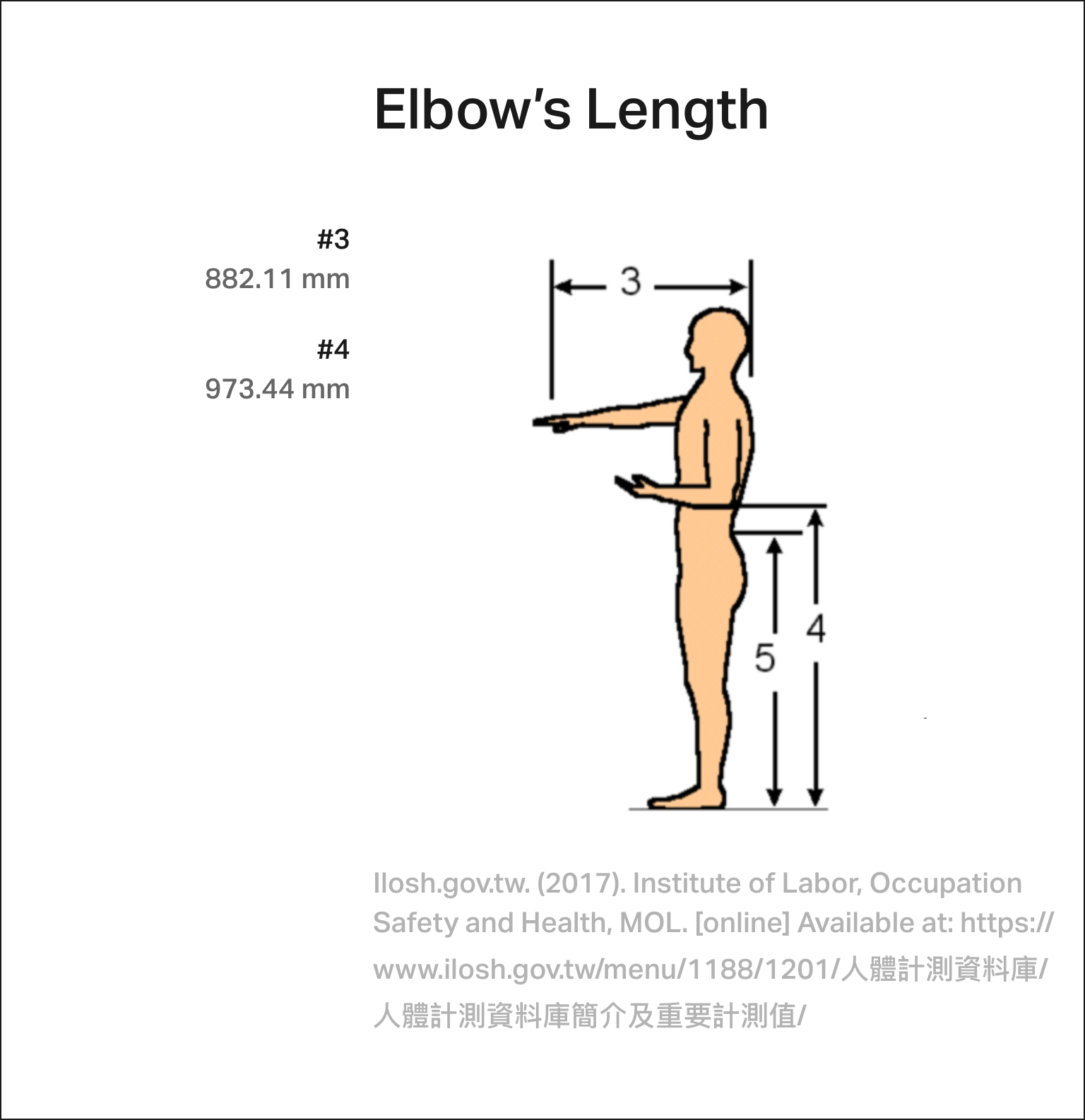 People using their digital devices must find elbow's length
Barrier-friendly anthropometric analysis

Taipei MRT is a world-class public transportation system, and Taipei holds one of the best barrier-free city in the world (incl strictly Mass Rapid Transit Act).

We must consider barrier-friendly.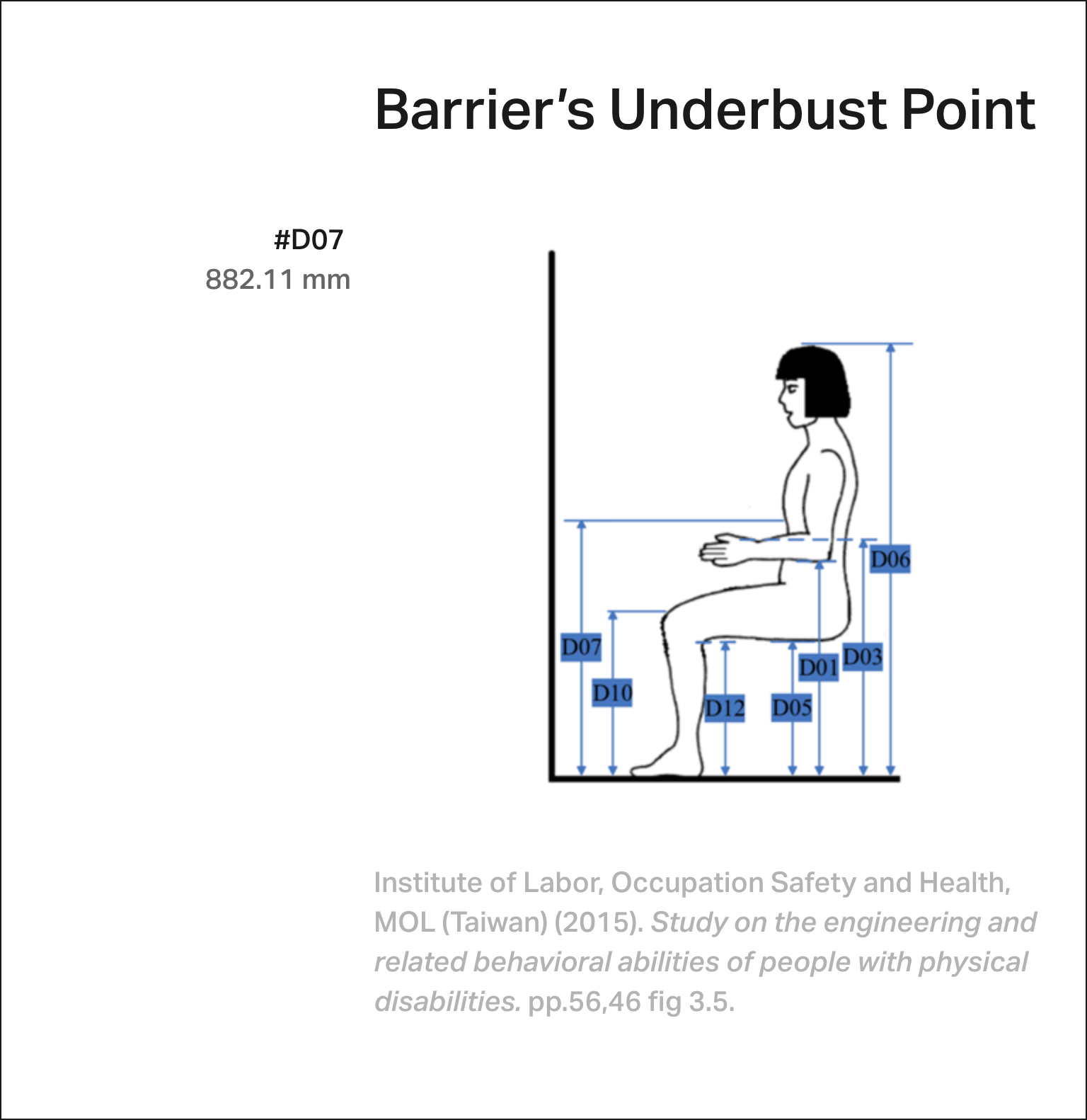 Barrier user can not use charging station now, and we need to know underbust height for the barrier-friendly charging station's height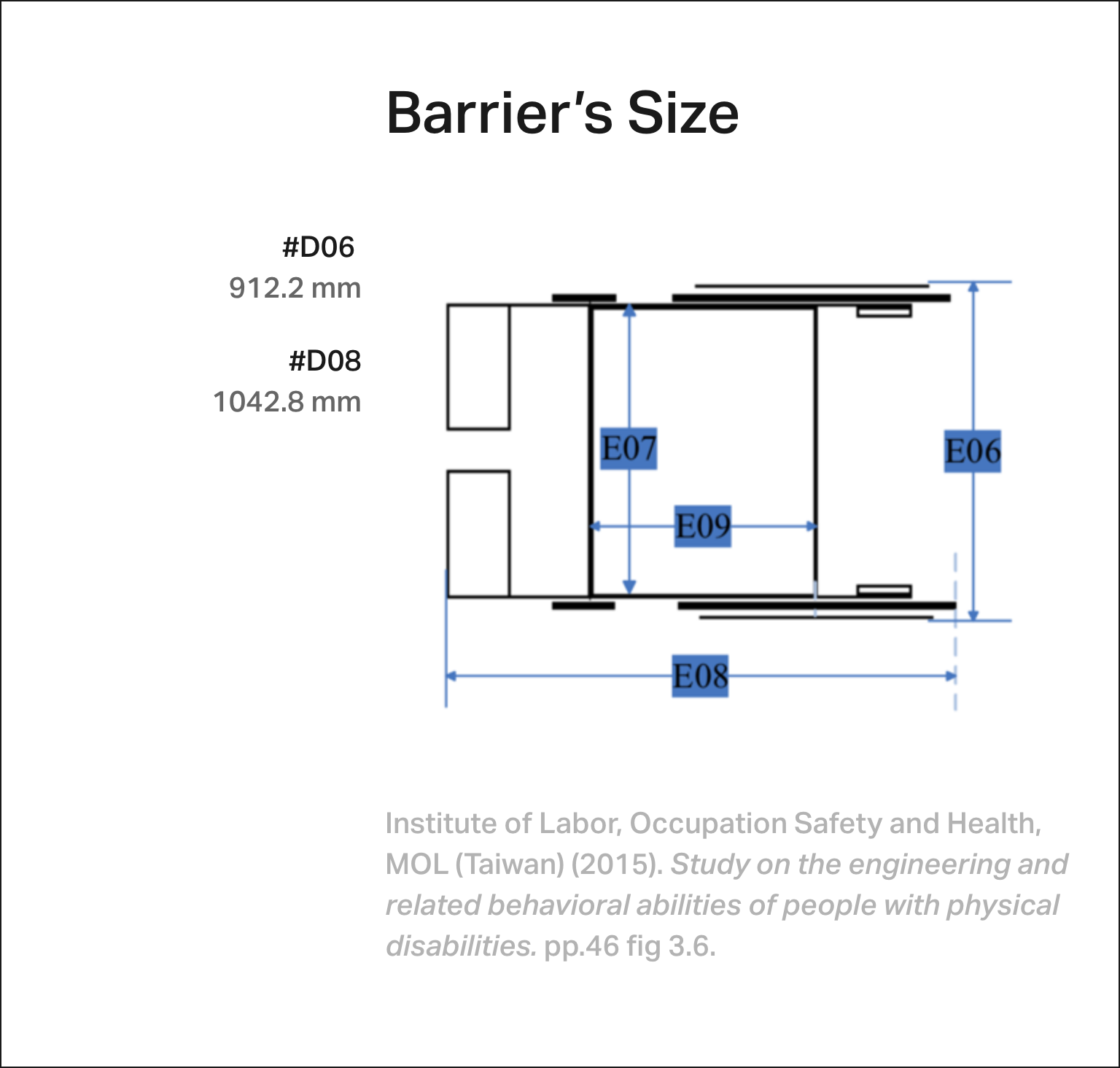 Barrier's size
Questions
Thinking with Human Factors Engineering
Normal passengers
No storage shelf/hook, people place their items on the floor;
Power socks/USB-ports can not adjust or change place;
Could the charging station become a visitors-friendly information point?
Barrier-free passengers
No barrier-friendly charging station now;
Add one.
Improving
Ideas and Anthropometric Fast-Prototype
Ideas

Charging station's core function is to deliver power and offer a place to relax.
So we think of: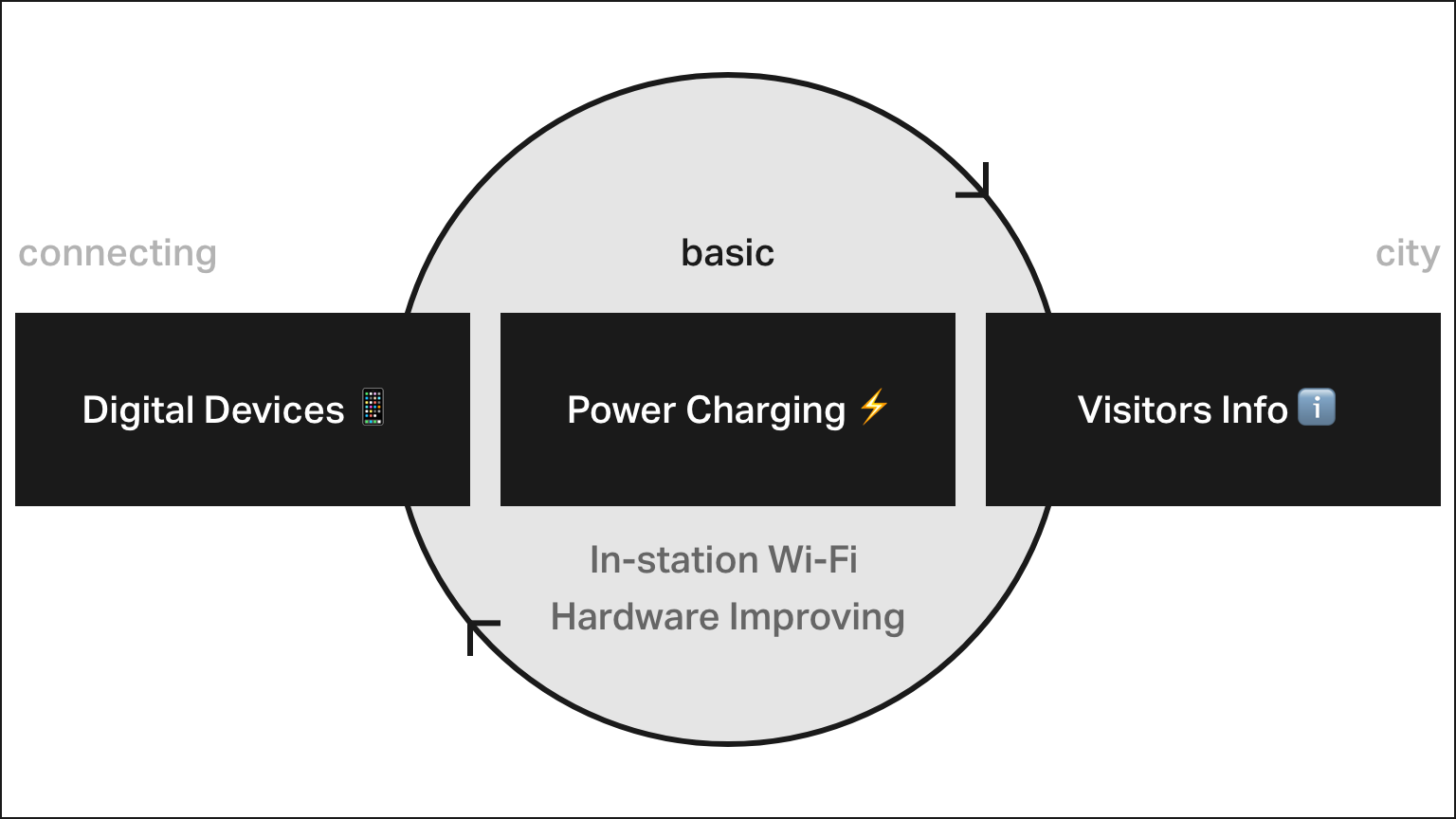 Improving ideas for normal passengers
By optimizing the features of passengers (incl add hooks/adjust the table's height and furnish the leaning point);
Taipei is an international city, and the charging point can providing visitors information with multi-media guiding screen;
Providing power socks on the foot of a wall for electrically-propelled wheelchair charging;
Foldable table for children and barrier-free passengers.
anthropometric fast-prototype

We were creating a wood-made fast-prototype for the anthropometric validates.
It looks great.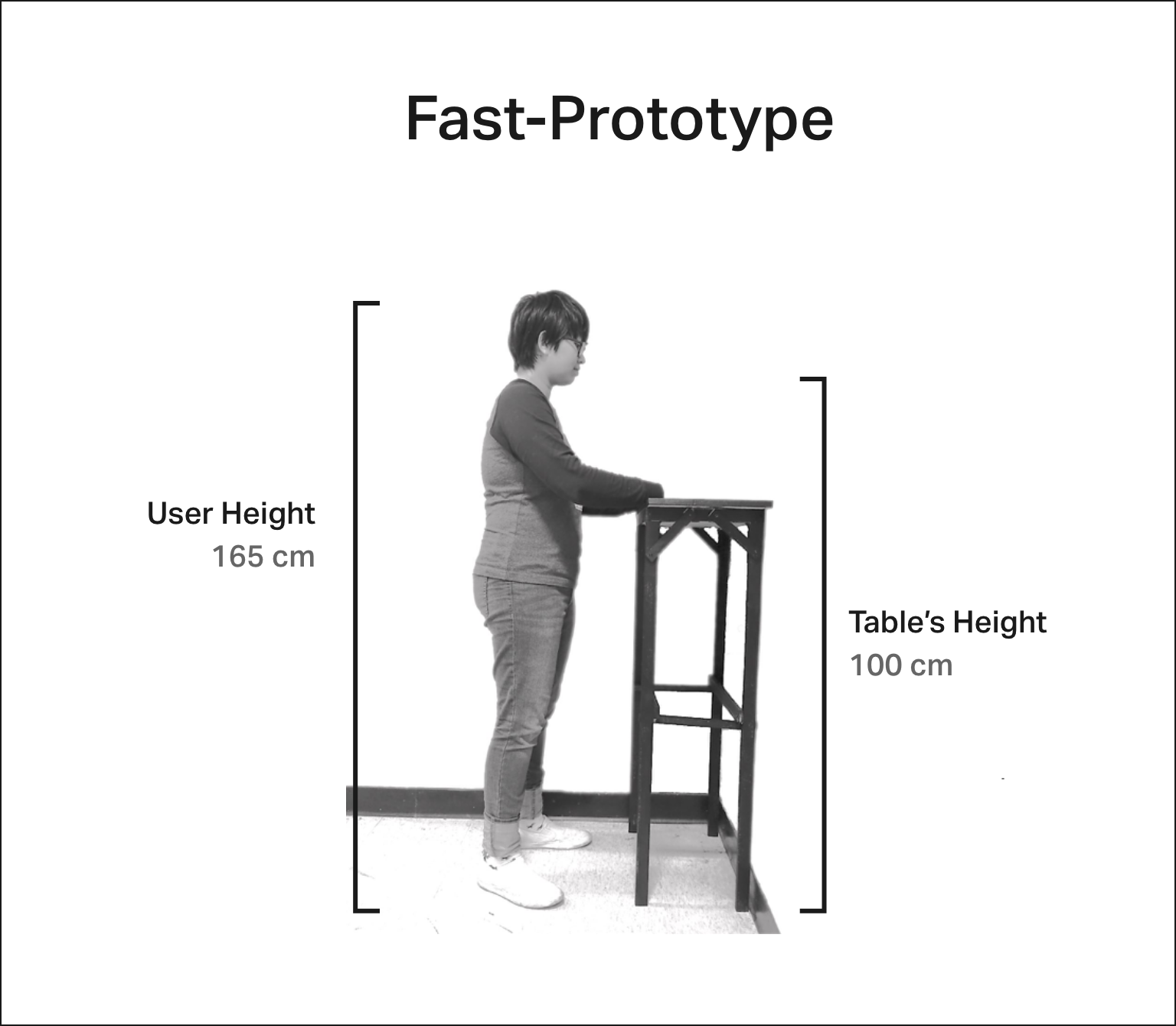 wood-made fast-prototype table and user's height
The Final
Charging Station for All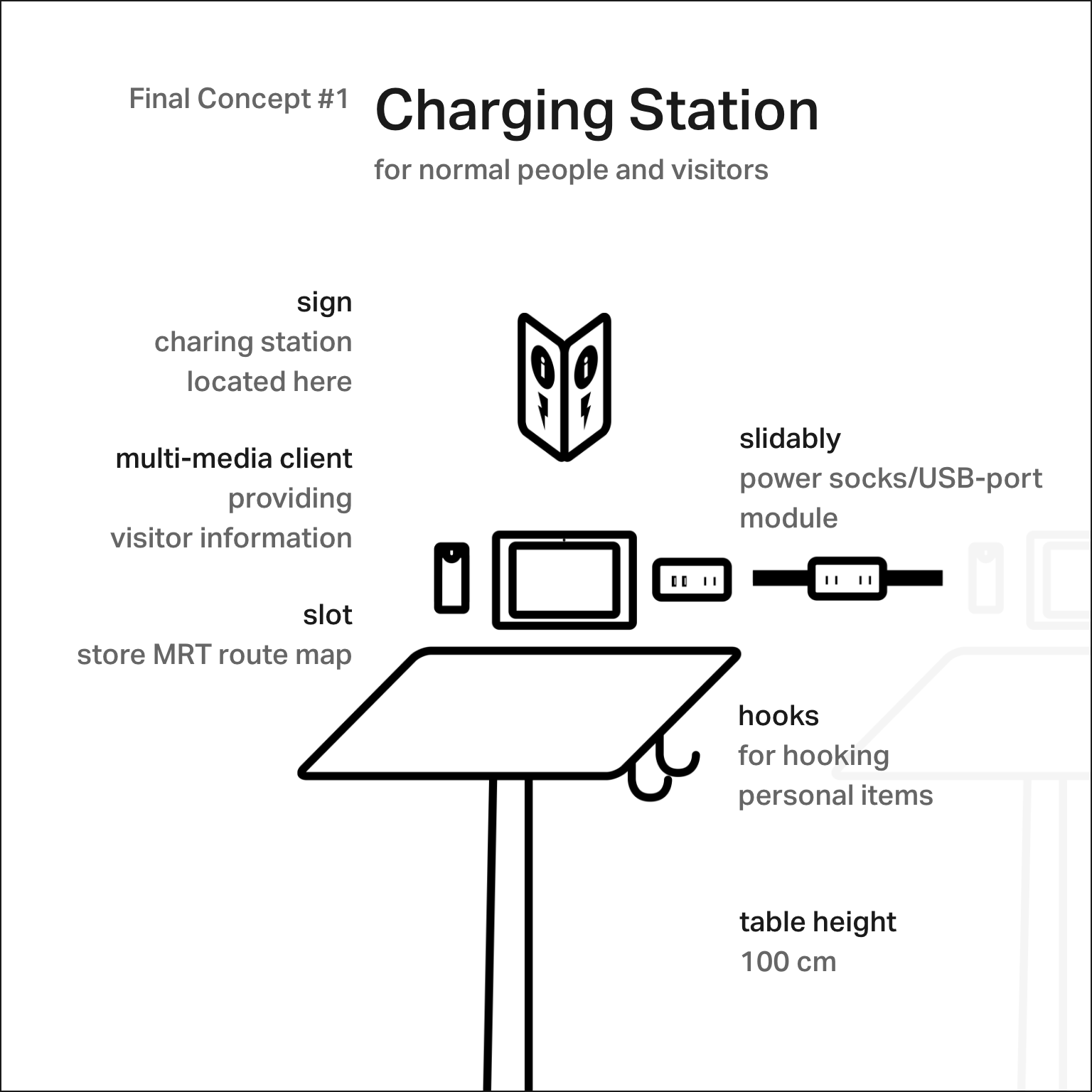 Final concept #1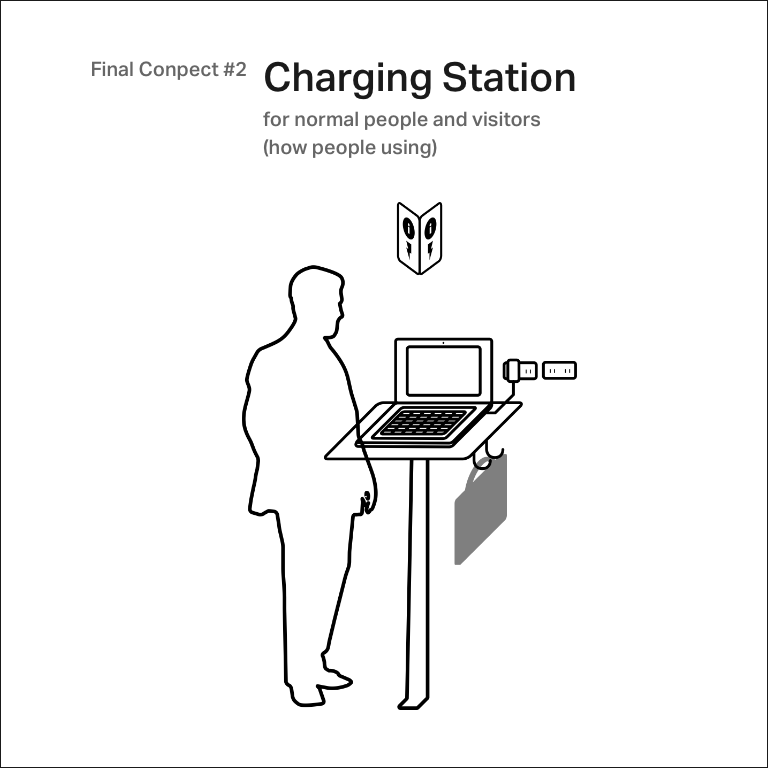 Final concept #2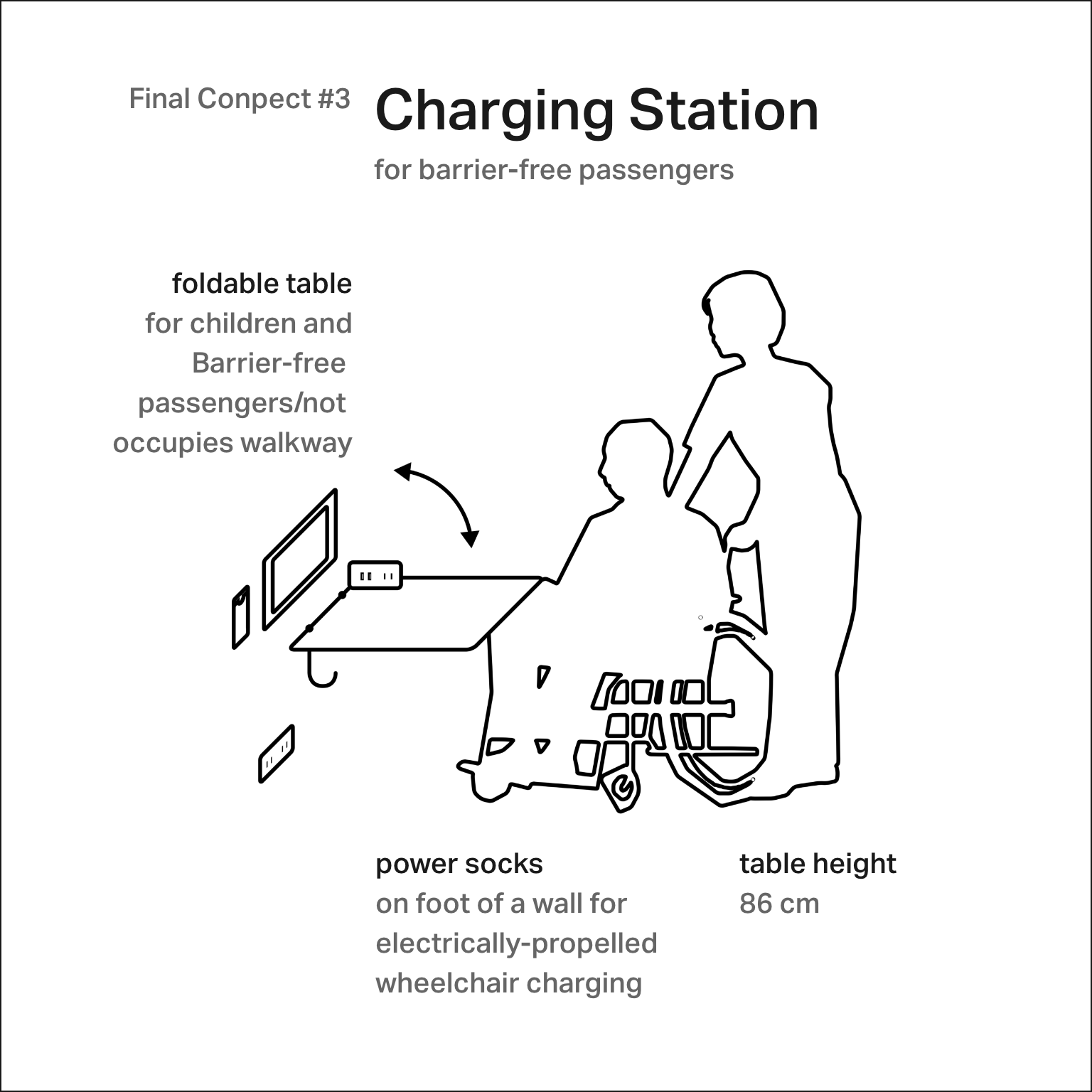 Final concept #3
Credits and Refs
Yonei, Y., Miwa, Y., Hibino, S., Takahashi, Y., Miyazaki, R., Yoshikawa, T., Moriwaki, H., Hasegawa, T., Hiraishi, T. and Torii, K. (2008). Japanese Anthropometric Reference Data - Special Emphasis on Bioelectrical Impedance Analysis of Muscle Mass. ANTI-AGING MEDICINE, 5(6), pp.63-72.